Teachers
Find all the information and resources you need to organize a visit to the Villa Savoye with your class.

What to see at the villa Savoye ?
A monument, an architecture...
Listed as a UNESCO World Heritage site since 2016, the Villa Savoye is the emblematic work of Le Corbusier. It is the synthesis of the 5 points of modern architecture: the stilts, the roof terrace, the free plan, the free facade and the long window. Known the world over, it continues to fascinate architects, artists and architecture enthusiasts alike.

The Villa Savoye will introduce students to :
The concept of habitat
The profession of architect
Notions of proportion and balance
Modern architecture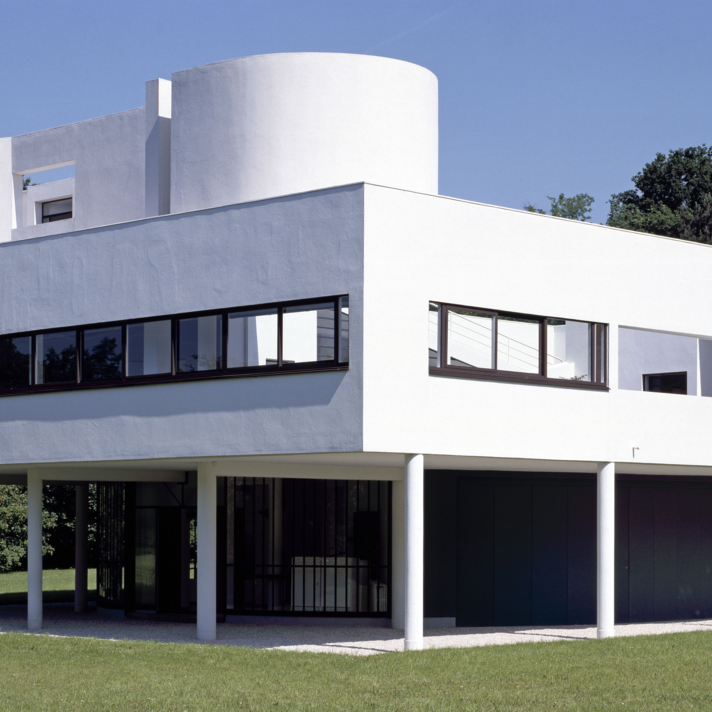 Temporary exhibitions
Every year, the Villa Savoye presents one or two temporary exhibitions. These involve contemporary artists, allowing students to understand the link between art and architecture.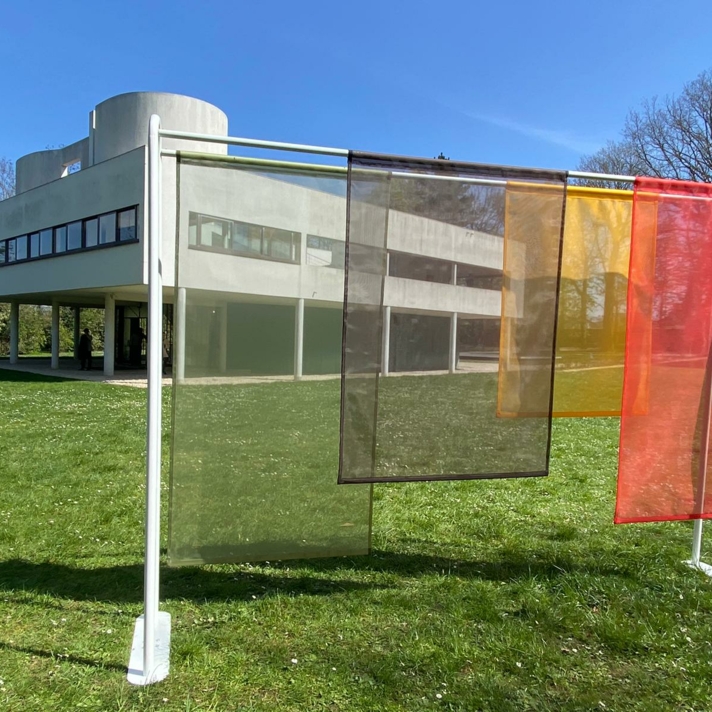 Group guided tour (1h)
Price: €40 - Reduced price*: €20
Thematic discovery under the guidance of a cultural mediator (1h30)
Price: €90 - Reduced price*: €40
Thematic tour and workshop led by a cultural mediator (2h-2h30)
Price: €130 - Reduced price*: €60
360° tour of the Villa Savoye led by a cultural mediator. This immersive experience features archive footage and never-before-seen images of the villa (1h00).
Price: €70 - Reduced price*: €40

* REP, REP+, CLIS, ULIS, SEGPA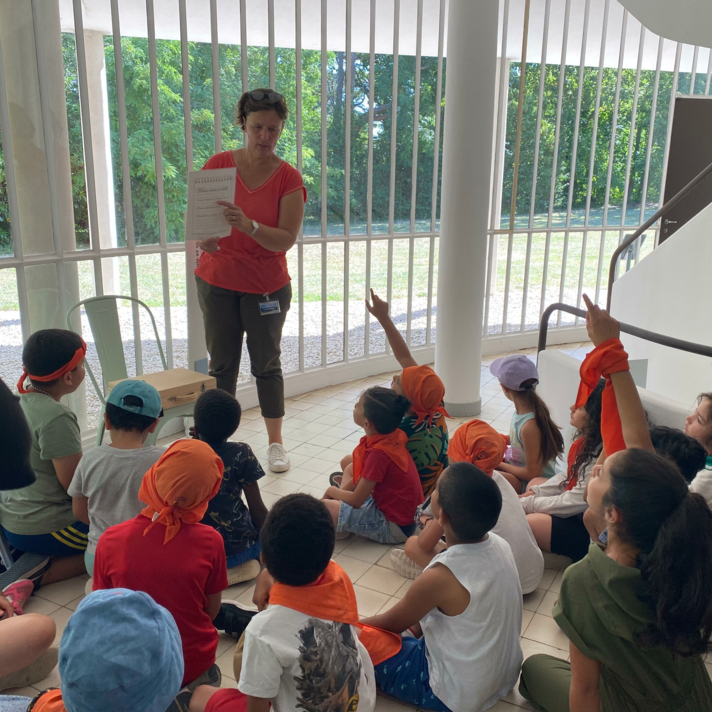 Our educational activities
Visit conditions, prices, booking, payment methods, picnics, Pass Culture, accessibility...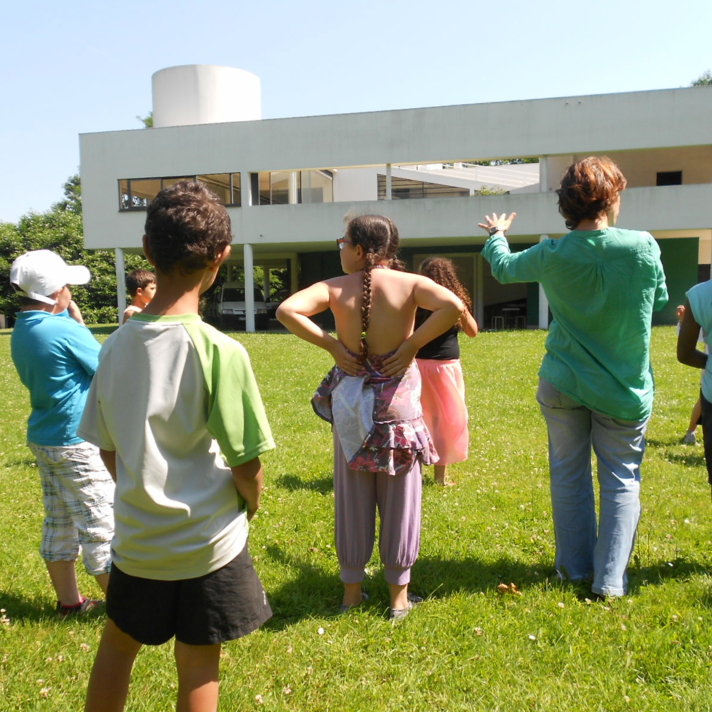 Would you like to book an educational activity or find out more about our projects ?